Nissan's long-standing Algerian partner, Groupe Hasnaoui, has signed a renewed distributor agreement extending its history with the Japanese OEM, which dates back to 1993.
It is a brand-new beginning, says Nissan Africa President Joni Paiva, in a very important market which was previously one of the top three automotive markets in Africa and is now ramping-up.
"It's a momentous occasion for us, as we seek to unite the entire continent under one organisation for the first time in our global company's 90-year history," he said. "This is part and parcel of our mid-term growth strategy, to unlock the potential that this continent has as the world's last automotive frontier by providing the best line-up of models to answer Africa's mobility needs in a sustainable, safe and aspirational way."
Nissan Africa has a unique industrial footprint in the continent; being the only OEM on the continent to have two fully owned plants, in Egypt and South Africa and two DKD facilities in Ghana & Nigeria.
"We are excited about this partnership," said Maciej Klenkiewicz, Nissan South Africa & Independent Markets Africa Country Director, "We have ambitious plans for the Algerian market and specifically with the locally built Nissan Navara."
The North African markets of Algeria, Egypt and Libya have been identified as key markets for the new Navara, along with a range of exciting packages that will be introduced with the model across the continent, he said.
"SUV leadership also forms part of our product strategy in Africa; we have started introducing an exciting range of new models, such as the Magnite, Qashqai and X-Trail to the African continent.
The all new built-of-more Nissan Navara, which is produced in Rosslyn, has been specifically designed for the African markets. Built in Africa, by Africans for Africans, it is produced to the most demanding specifications imaginable to cater for road severity on the continent, without stinting on innovation and driving experience.
Groupe Hasnaoui was founded in 1964 by M. Abdallah Hasnaoui, one of the most important Algerian entrepreneur and participated fully in shaping the private sector in Algeria. M. Abdallah Hasnaoui was the co-founder of the Algerian Confederation of Employers (CAP), Forum of Entrepreneurs (FCE) and has been for over 20 years the President of the Chamber of Commerce of Algiers.
The Group is headed today by two Co-Presidents, Ms. Feriel Hasnaoui and Mr. Sefiane Hasnaoui, who was also the President of the Association of Automobile Dealers and Manufacturers in Algeria. The Group is composed of eight companies including Nissan Algeria. Nissan Algeria has currently four branches in Algiers, Oran, Blida and Rassauta with an extension project in the next fiscal year.
"We are very happy to be signing this new agreement," said Hasnaoui, "it's a new chapter in what has been an enduring partnership and it is fitting that we embrace the future here at the home of the all new Nissan Navara, which truly is worthy successor to the legendary NP300 Hardbody and a vehicle that epitomises everything the African Continent Free Trade Agreement hopes to achieve."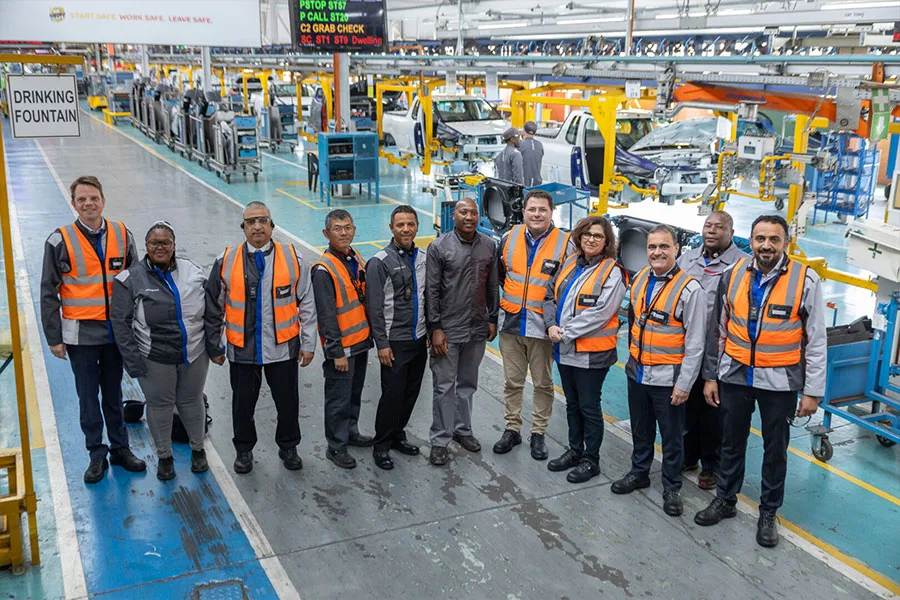 "We believe the Nissan Navara really is the halo model of what is already a very impressive Nissan range and we have high expectations for the inroads we believe it can make in a market the size and importance of Algeria's."
Paiva agreed: "We have a wonderful legacy in Africa, due in no small part to the vehicles we produce and the partnerships we have established and nurtured over the last 60 years in some cases. It is wonderful to have a partner such as Groupe Hasnaoui in a strategically important market such as Algeria.
"Together, we navigate challenges, embracing a vision for the future built on trust and shared values. This agreement symbolises our collective commitment to sustained growth and prosperity in the Algerian automotive landscape."