𝗦𝗻𝗲𝗮𝗸 𝗮 𝗽𝗲𝗲𝗸 𝗮𝘁 𝘁𝗵𝗲 𝗵𝗶𝗴𝗵𝗹𝗶𝗴𝗵𝘁𝘀 𝗼𝗳 𝗔𝗳𝗿𝗶𝗰𝗮'𝘀 #𝟭 𝗳𝗲𝘀𝘁𝗶𝘃𝗮𝗹
Creative Expression. Authenticity. Diversity. This was the foundation of the epic Ballantine's and MTN Bushfire festival collaboration, which took place from the 27th to the 29th of May 2022.
The mind-blowing 3-day festival united like-minded people from across the globe and eSwatini for a weekend of world-class performances, global food, art and of course, #TrueMusic – plus, everyone's favourite whisky, Ballantine's!
But Ballantine's also wanted to treat a few fans to an experience that they would truly never forget: which is why they ran a VIP, all-expenses-paid True Music Competition for a few lucky fans PLUS their mates. The winners hailed from Angola, Botswana, Mozambique, Zambia, eSwatini, South Africa and Namibia, uniting people from many different cultures and walks of life. The result? An unforgettable, once-in-a-lifetime experience for 42 people from 7 countries.
The Ballantine's Firefly Stage and the Ballantine's Bar acted as the collective meeting points for meaningful connections, unapologetic celebration, and raw, boundless creativity.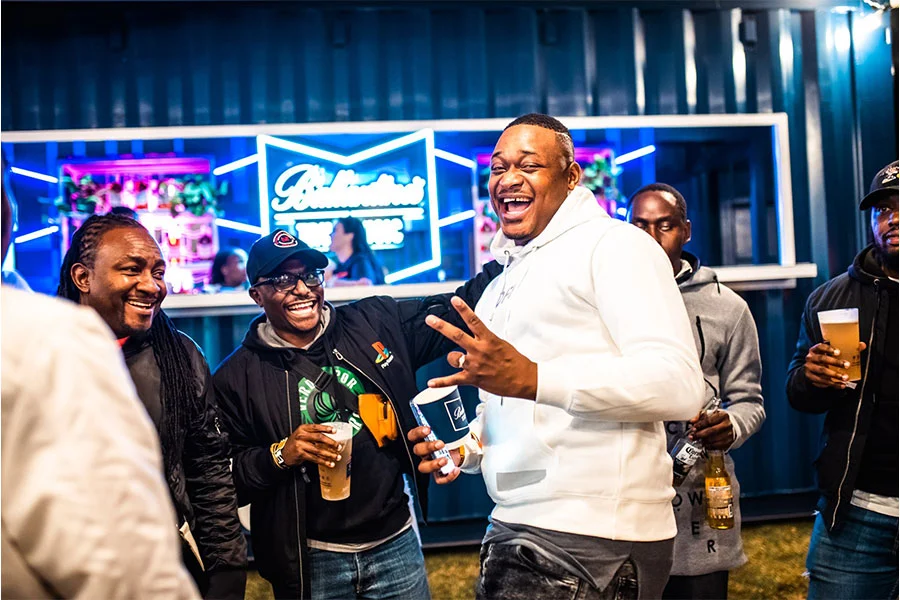 The Ballantine's Firefly stage reignited the fire of the eSwatini festival with explosive, energetic performances – giving only the best emerging talent a platform to shine, while turning the vibes up to 150% within the crowd. The line-up included Zambia's Ms Selfie, South Africa's Fosta and Aux Womdantso as well as South African queen of the decks, DBN Gogo! eSwatini's !Sooks & DJ Njebza, Coco Em from Kenya, Mozambique's DJ Dilson, Botswana's DJ Boogie Sid, DJs Alu and Musketeer from Namibia and many others – and boy, did they deliver!
In the end, Ballantine's and MTN Bushfire did what they set out to do: they united in the name of breaking boundaries, in their quest for authenticity and creativity. They represented and celebrated True Music communities and the people that make them thrive. They gave a stage to the most exciting emerging talent, plus a safe space for everyone to enjoy it in a socially responsible way.
And most importantly: they showed the Ballantine's, MTN Bushfire and global community that #TheresNoWrongWay to #BringYourFire.