Stanbic Bank Botswana is pleased to announce key executive appointments, fortifying the Country Leadership Committee (CLC) of the Bank.
Lesego Osman has been appointed Head of Business & Commercial Clients (BCB). In this role, he will be responsible for executing the BCB strategy and leading the team to deliver on the Bank's shared purpose, anchored with a passion for building local capacity and delivering sustainable value for clients. With over 20 years of experience, he has held roles in Corporate & Investment Banking, Global Markets and Non-Bank Financial Institutions in various banks and has worked in key African markets such as South Africa and Malawi. He has considerable expertise in asset and liability management, Custody and FX trading activities, including FX Sales, domestic bond and money markets desks. 
Pinkie Douglas takes on the role of Head of People & Culture. Pinkie will be responsible for providing strategic direction to the business on all Human Capital matters, guiding the business to develop fit for purpose innovative People Solutions to deliver a great employee experience and leverage the Bank's employee value proposition.  Pinkie is a seasoned Human Capital professional, with over 15 years of experience in the financial services sector, having begun her career in Stanbic Bank Botswana's Learning and Development team before moving to Business Partnering as P&C Business Partner in retail banking in Stanbic Bank. In 2017, she was appointed a Senior Business Partner for CIB, Wealth and Corporate Functions, including Liberty Life Botswana.  Pinkie has been on Standard Bank Group assignments for the last 16 months, first as a Senior P&C Business Partner and member of the P&C EXCO team for Stanbic IBTC (Nigeria) and then to Standard Lesotho Bank as the Interim Head of People & Culture before returning to Botswana as Head of people & Culture.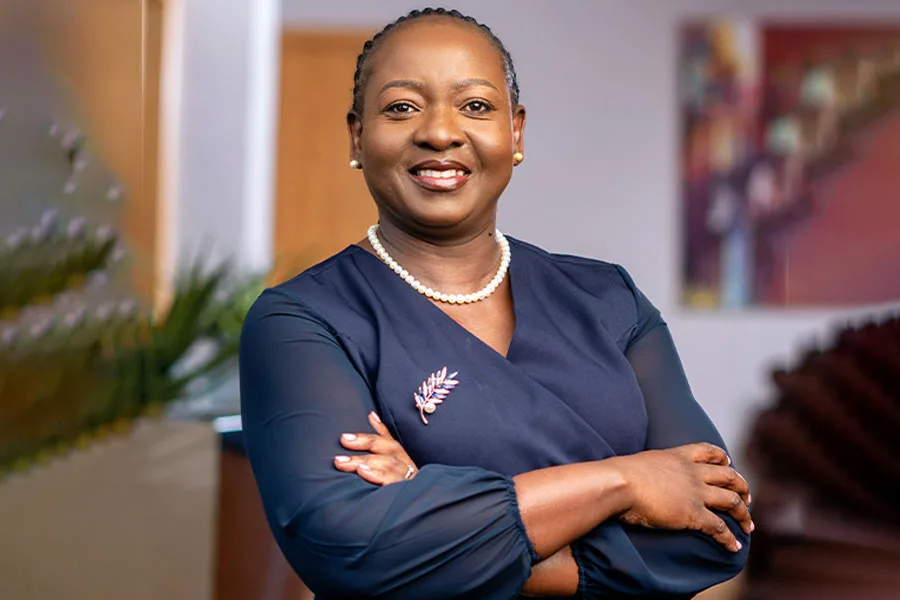 Titose Musa has been appointed as the Bank's Head of Compliance. Titose has over 24 years' experience in the financial services sector and is passionate about building a culture of Compliance. Her expertise spans between banking compliance, people management, change management, organisational strategic alignment, and risk/financial management. She joins us from Absa Bank (former Barclays Bank) and was also at Standard Chartered Bank Botswana prior to that. She has recently completed an 18-month Africa Executive Leadership, as well as extensive training in Corporate Governance, Compliance and Risk, Anti-Money Laundering Programmes, Consumer Credit and Project Management, and Ethics Training.
"We continue to better gear ourselves to becoming a platform business that creates value for clients and the communities we serve through access to digital financial and related solutions that support sustainable growth. Doing this requires three key things: a robust strategy, the right infrastructure, and the right people. We believe we have all three, and with these new appointments of Lesego, Pinkie and Titose, fortify this even further. This is how we commit to driving Botswana's growth and create more exceptional experiences," said Stanbic Bank Botswana Chief Executive, Chose Modise.
All appointments were made effective 1 May 2023.