Africa Cares Tennis Challenge is proud to announce that Multi-Award Winning Media Personality, model, TV host, and entrepreneur, Kim Jayde is the official brand ambassador for the campaign. The Africa Cares Tennis Challenge is set to take place at the DP World Wanderers Stadium in Johannesburg, South Africa on the 3rd and the 4th of December 2022.
"My name is Kim Jayde and I'm a proud ambassador for the Africa Cares Tennis Challenge. Our aim is to use tennis to promote no violence against women and children," said Kim Jayde in the announcement video.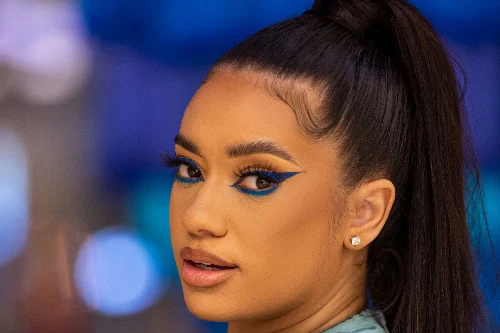 Africa Cares Tennis Challenge is an event that uses the impact of tennis to promote an international awareness-raising campaign for No Violence against Women and Children. South Africa being one of the top countries affected by GBV, this is a protest and plea to stop the violence, and encourage society not to tolerate gender-based violence whatsoever.
As an ambassador for Africa Cares Tennis Challenge, Kim Jayde will help use her voice and influence to drive conversations regarding gender-based violence while using tennis as a vehicle.
This will not be Kim's first time engaging in the campaign for Africa Cares Women's Tennis Challenge, as she was also a guest at the Gender-Based Violence Power Breakfast, which was held on 28 January 2022 at Mercedes Benz Sandton.
"Gender-based violence is the norm to us, but it doesn't have to be this way for the next generation of women and children. I'm so humbled to be able to use my voice to raise awareness and funds for this honourable initiative," said Kim Jayde.
Joining Kim Jayde in the ambassadorship for the Africa Cares Women's Tennis Challenge is 947 radio presenter, Frankie Du Toit and Mrs. South Africa 2021/2022 Jo Judnick-Wilson.
After a long period of no sports, due to the global covid-19 pandemic, tennis fans will be treated to some of the most successful players in the history of women's tennis right here in South Africa such as Martina Hingis, Sloane Stephens, South Africa's very own Kholowam Montsi and Dustin Brown, to name a few. The Africa Cares Tennis tournament will also feature a host of other internationally celebrated tennis stars who will thrill tennis fans over the 2 days.
Tickets to the coaching clinic are now available for purchase at https://www.africacarestennisclinic.shop/ Follow the hashtag #africacarestennis for more updates.